NYMAC (New York-Mid-Atlantic Regional Genetics Network) is one of seven regional networks in the country funded by the Genetic Services Branch in the Health Resources and Services Administration's (HRSA) Maternal and Child Health Bureau.
The NYMAC region includes Delaware, District of Columbia, Maryland, New Jersey, New York, Pennsylvania, Virginia and West Virginia.
Individuals from our region with genetic disease and their families, advocates, healthcare professionals and public health professionals collaborate to ensure that individuals with heritable disorders and their families have access to quality care and appropriate genetic expertise. 
The Wadsworth Center, New York State Department of Health is the lead institution for this project.
Referral staff help connect people looking for genetic services with a health care provider who knows about genetics. Genetic services help to diagnose or give information to people at higher risk for genetic diseases. People whose relatives have a genetic disease may be at risk to develop the disease themselves. Genetic services include lab tests, genetic counseling and education.
Program Updates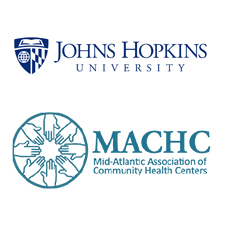 NYMAC Regional Genetics Network is pleased to announce a partnership with Johns Hopkins University and the Mid-Atlantic Association for Community Health Centers (MACHC).  This collaboration will lead to increased access to genetic services for patients served by community health centers in the...
read more