You are here
Home
» Wadsworth Center Bids Farewell to One of Its Own
Wadsworth Center Bids Farewell to One of Its Own
Monday, December 12, 2016
Former Arbovirus Laboratory Director and ProMED Co-founder Jack Woodall
January 13, 1935 – October 24, 2016
Dr. Woodall lived in many countries and worked in even more throughout his lifetime. What follows is by no means a complete list:
Senior Scientist, East African Virus Research Institute in Entebbe, Uganda
Director of the Rockefeller Foundation Virus Laboratory Belém, Pará, Brazil
Staff member, Rockefeller Foundation in New York
Director of the Arbovirus Laboratory, New York State Department of Health, Wadsworth Center, Albany, NY
Research Fellow, Yale University Arbovirus Research Unit in New Haven, Connecticut
Director of the San Juan Laboratories, Centers for Disease Control and Prevention, US Public Health Service, Puerto Rico
Scientist, World Health Organization in Geneva, Switzerland
Visiting Professor at the Federal University of Rio de Janeiro, Brazil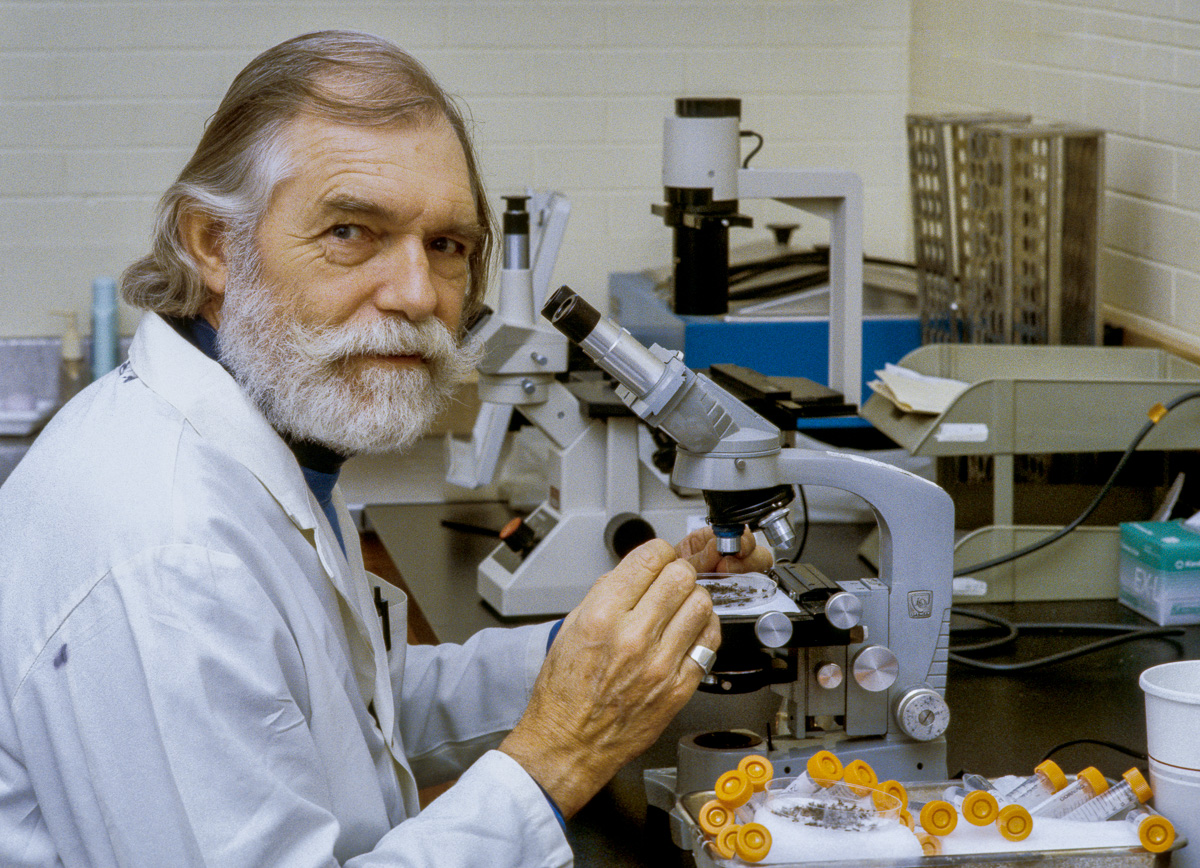 It is perhaps worth mentioning that of all the places in the world Dr. Woodall worked, he came twice to Wadsworth Center – once in 1971 and then again in 1994. During his time at the Center, Dr. Woodall, along with two colleagues, founded ProMED (Program for Monitoring Emerging Diseases) mail. ProMED's mission was to provide a method of rapidly reporting and disseminating information about emerging diseases utilizing a new platform - the internet. Today over 80,000 subscribers worldwide receive ProMED alerts in their mailboxes each day.
Dr. Woodall strongly believed that animals and the environment play an important role in emerging human pathogens; therefore, he supported the One Health Initiative.
His fellow Arbovirologists awarded him the prestigious American Society of Tropical Medicine and Hygiene's Richard Moreland Taylor Award for significant lifetime contributions in the field. Normally awarded in November, it was presented early to Dr. Woodall, who was in the hospital at the time.
Add to the list researcher of yellow fever and emerging viruses (including Zika) in Africa, and dengue and schistosomiasis in Puerto Rico, champion of public health infrastructure in developing countries, author and editor.
He was a teacher, mentor and friend to many here at Wadsworth and around the world.
Read Dr. Woodall's alumni biography from the London School of Hygiene and Tropical Medicine in his own words.