You are here
Home
» The Latest Frontier in Antibody Testing for COVID-19 Starts with a Simple Prick of the Finger
The Latest Frontier in Antibody Testing for COVID-19 Starts with a Simple Prick of the Finger
Tuesday, October 11, 2022
Did you know that you only need a few drops of dried blood from a pricked finger to test for COVID-19 antibodies? Indeed, not only does a drop of blood contain a multitude of different antibodies to viruses and other microbes, but Wadsworth Center scientists are able to measure an array of different types of antibodies and estimate how well they are able to fight off an infection.  Such technologies represent the interaction of clinical testing and research investigation that occur at the Center every day of the week.
Wadsworth Center has long been a leader in the use of dried blood spots (DBS), a specimen typically associated with newborn screening, for diagnostic testing of infectious diseases. A DBS specimen is safe and easy to collect via finger-prick and can be done by almost anyone, almost anywhere. Using DBS to reduce barriers to specimen collection and then processing those specimens on a high-throughput platform is an effective model for testing the large and diverse populations needed for public health surveillance. 


Wadsworth Center is also a unique scientific community where clinical public health testing is happening a stone's throw away from laboratories focused on fundamental, applied, and translational research. Collaboration between the research and clinical laboratories under the umbrella of public health leads to synergistic results as different scientists bring their individual strengths to address public health problems as a team.
At the beginning of the pandemic, Wadsworth Center clinical scientists, Dr. Monica Parker and Dr. Linda Styer, recognized they could build upon the DBS model for infectious diseases testing to quickly measure the spread of COVID-19 in New Yorkers. Being able to describe who has been infected with SARS-CoV-2, the virus that causes COVID-19, was necessary for the development of appropriate recommendations for control measures. At the same time, Wadsworth Center research scientist, Dr. Nicholas Mantis, Laboratory Chief for the Microbial Pathogenesis and Host Immunity laboratories, knew that his laboratory's work evaluating interactions between human antibodies and their microbial target antigens could help to determine which treatments and vaccines would be most effective against SARS-CoV-2. 
Joining forces to build a team with experience in clinical testing, public health surveillance and infectious disease research led to the creation of a comprehensive U01 grant application for the National Cancer Institute's SeroNet, the largest coordinated effort in the United States to study the immune response to SARS-CoV-2. The Wadsworth team was awarded funding was awarded for 5 years for their project entitled High-Throughput Dried Blood Spot (HT-DBS) Technologies in SARS-CoV-2 Serology and which aims to improve the "ability to test for infection, especially among diverse populations, and speed the development of treatments and vaccines." Wadsworth Center is one of 25 biomedical research institutions across the nation, but the only public health lab, in the SeroNet consortium.
As a recipient of one of SeroNet's thirteen basic and applied research projects, Wadsworth Center has drawn on the expertise in laboratories throughout the agency, including the Microbial Pathogenesis and Immunology, Virus Neutralization (COVID PRNT), Bloodborne Viruses, Diagnostic Immunology, and Newborn Screening labs. Two concurrent research aims were defined: broadly expanding serological testing for SARS-CoV-2 and developing functional assays to determine immunity.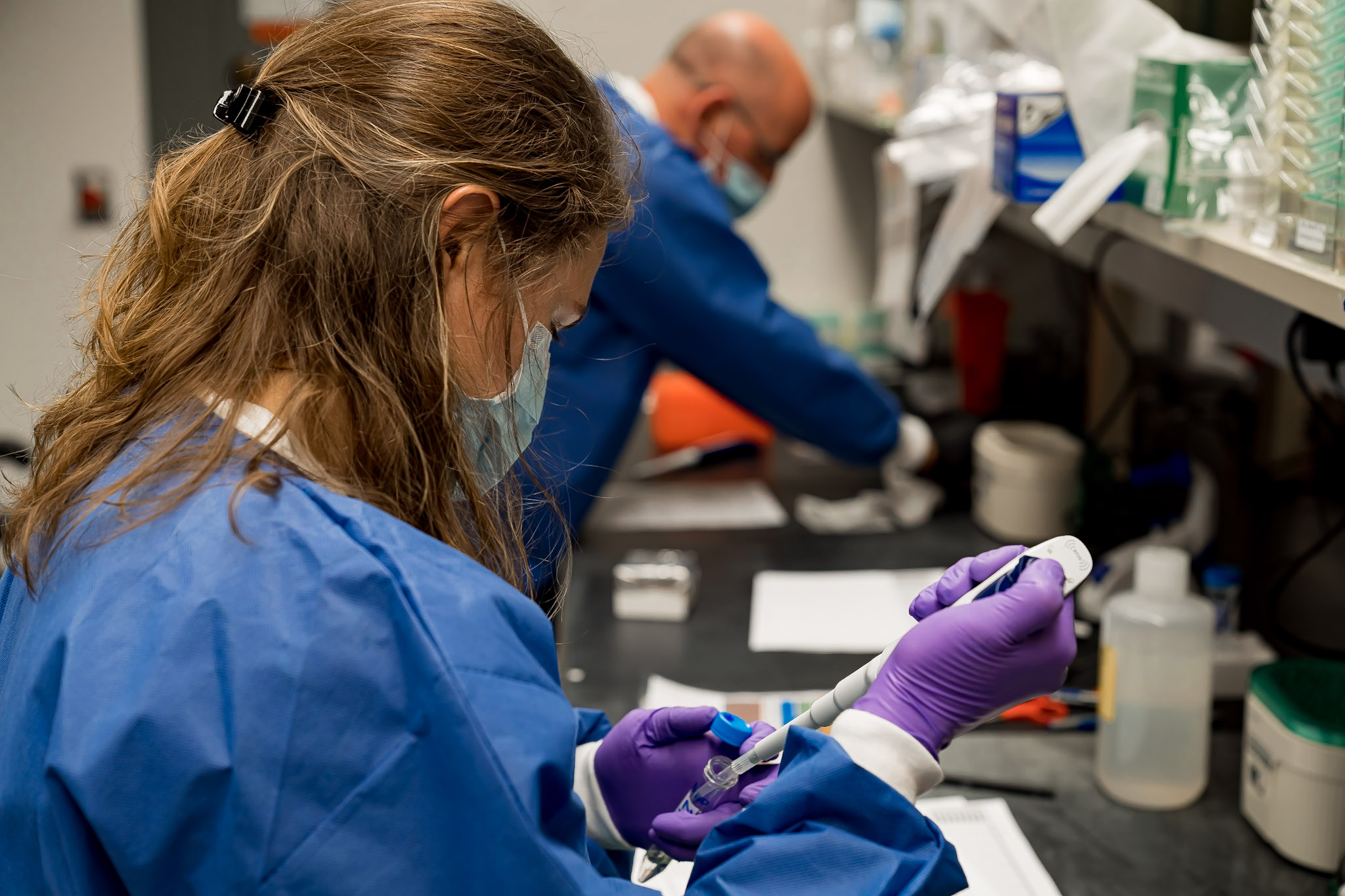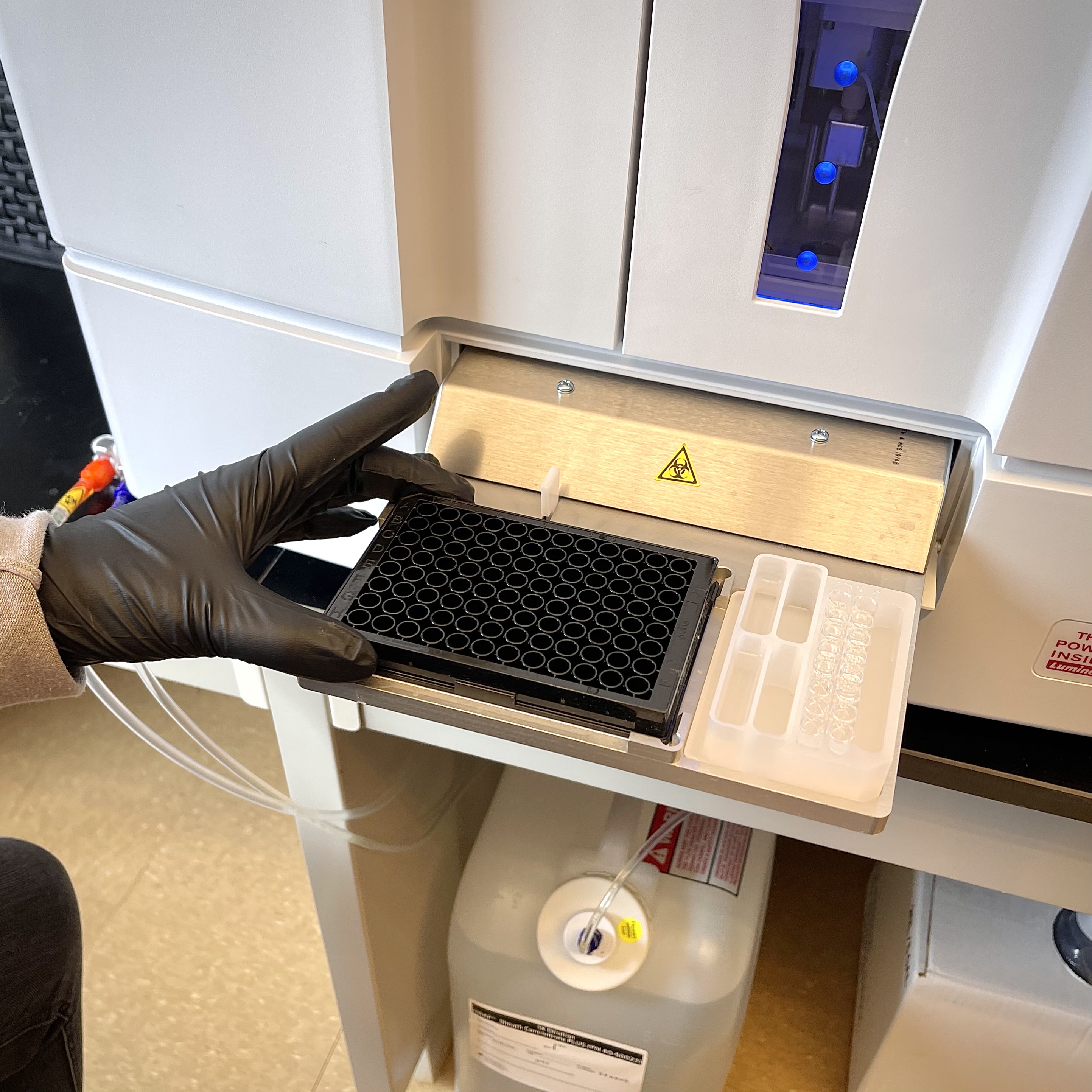 At the beginning of the third year of the grant, Wadsworth Center scientists have completed the optimization and validation of a multiplex assay to test for the presence of antibodies to seven different SARS-CoV-2 antigens concurrently, improving the assay's sensitivity, specificity, and quality control. More than half a million samples were analyzed, and 25 different antigens were evaluated to determine the best performance. Research on the measurement of neutralizing antibodies plus the development of an angiotensin-converting enzyme 2 (ACE2) competition immunoassay from DBS specimens are helping to establish correlates of immunity to SARS-CoV-2. As the virus continues to mutate, it is imperative to continue the focus on antibody binding and ACE2 inhibition for Variants of Concern (VoC). Furthermore, work in Wadsworth Center labs is contributing to the efforts to ensure that serology tests designed to quantify the immune response to SARS-CoV-2 produce comparable results between laboratories not just in the United States but across the world.
Moving forward, in collaboration with other institutions in the consortium, assays developed through SeroNet will be used in a prospective study to develop a comprehensive antibody profile that is linked to an individual's clinical outcomes and viral genomes. With plans for 1,000 participants, researchers hope to identify which antibodies protect people from illness even as the viral genome is changing in real time. Additional work into expanding assays to include other antibody isotypes (e.g., IgM, IgA) and specimen types (e.g., saliva, breastmilk) will further meet goals of comprehensively describing the immune response to SARS-CoV-2 across diverse populations.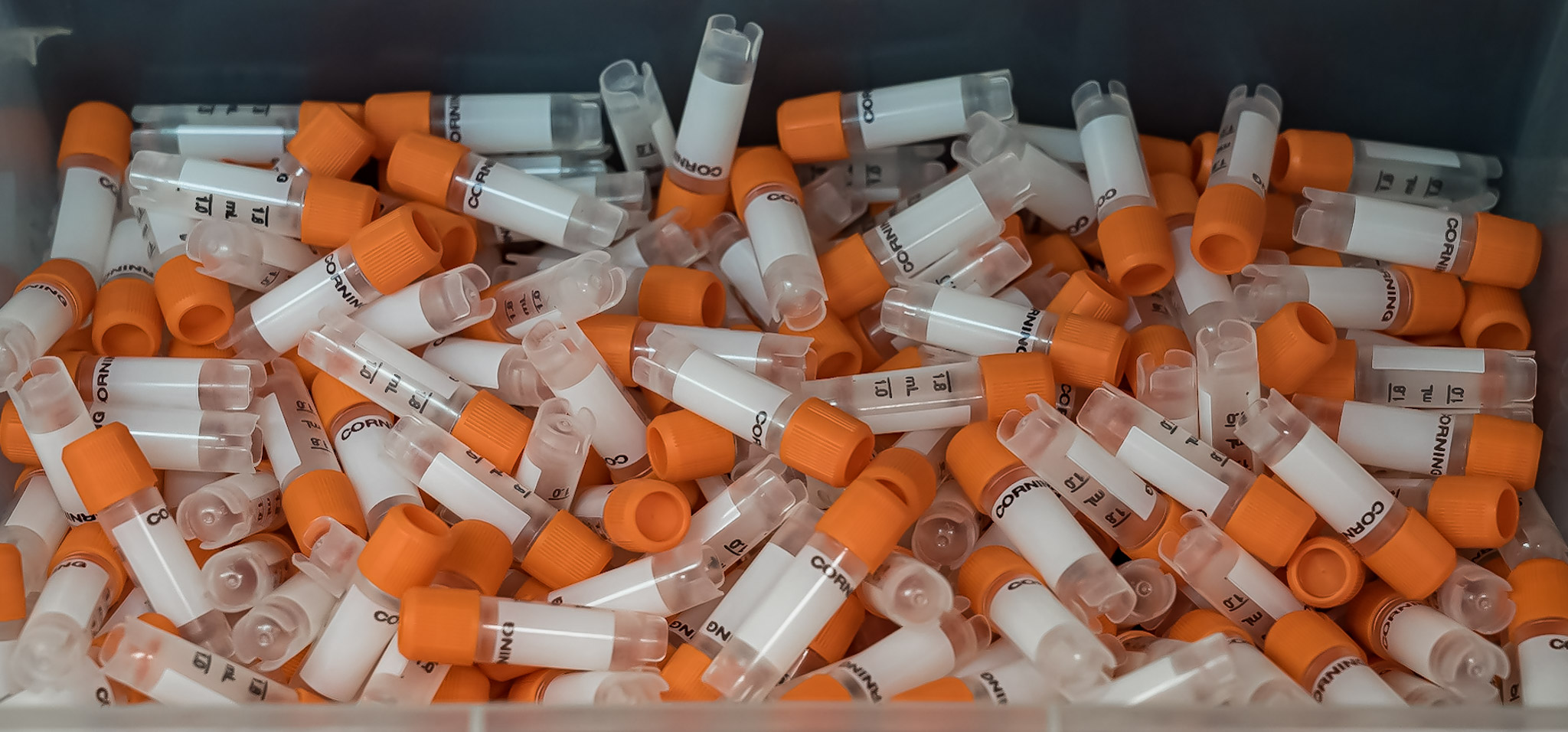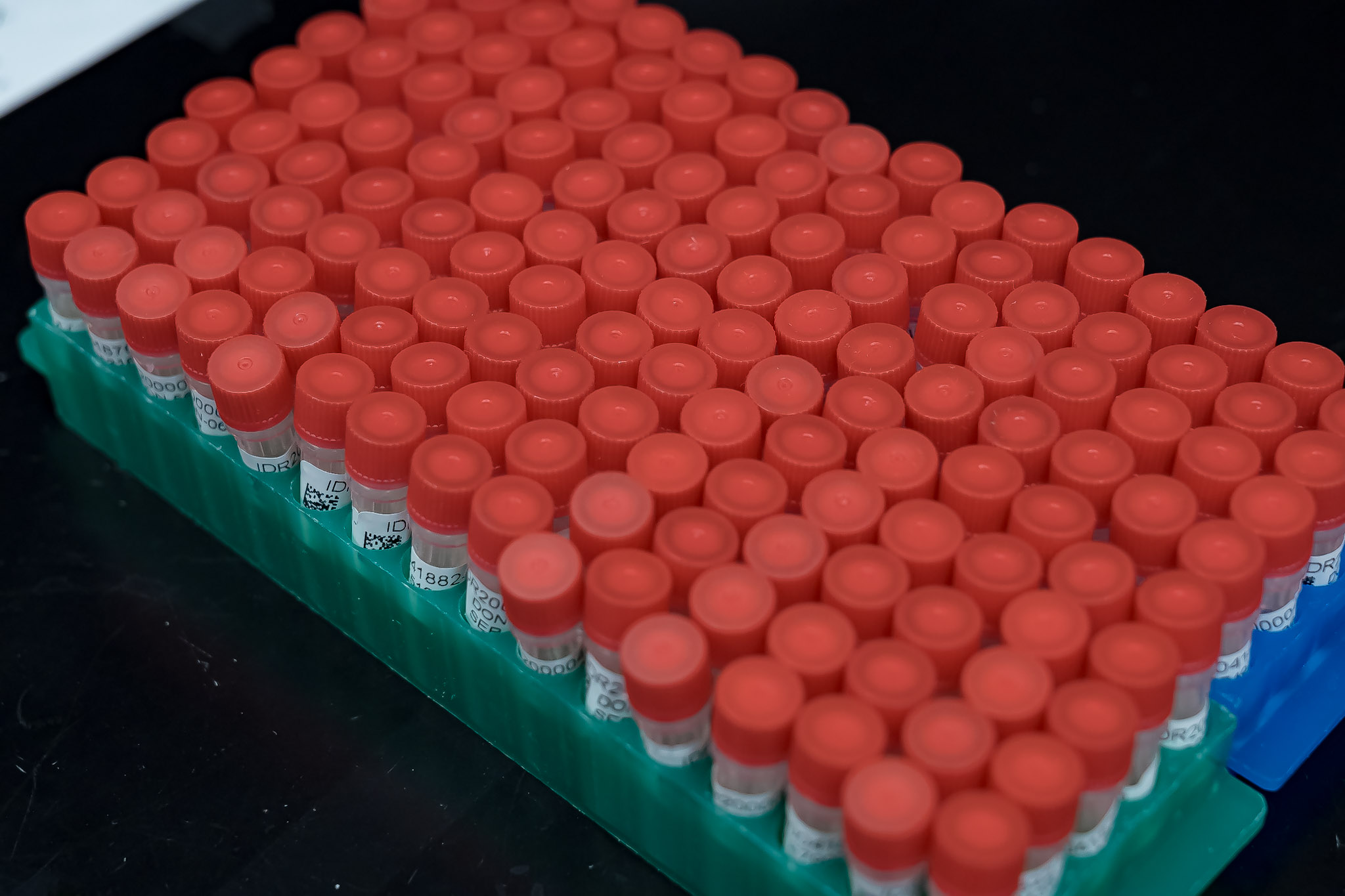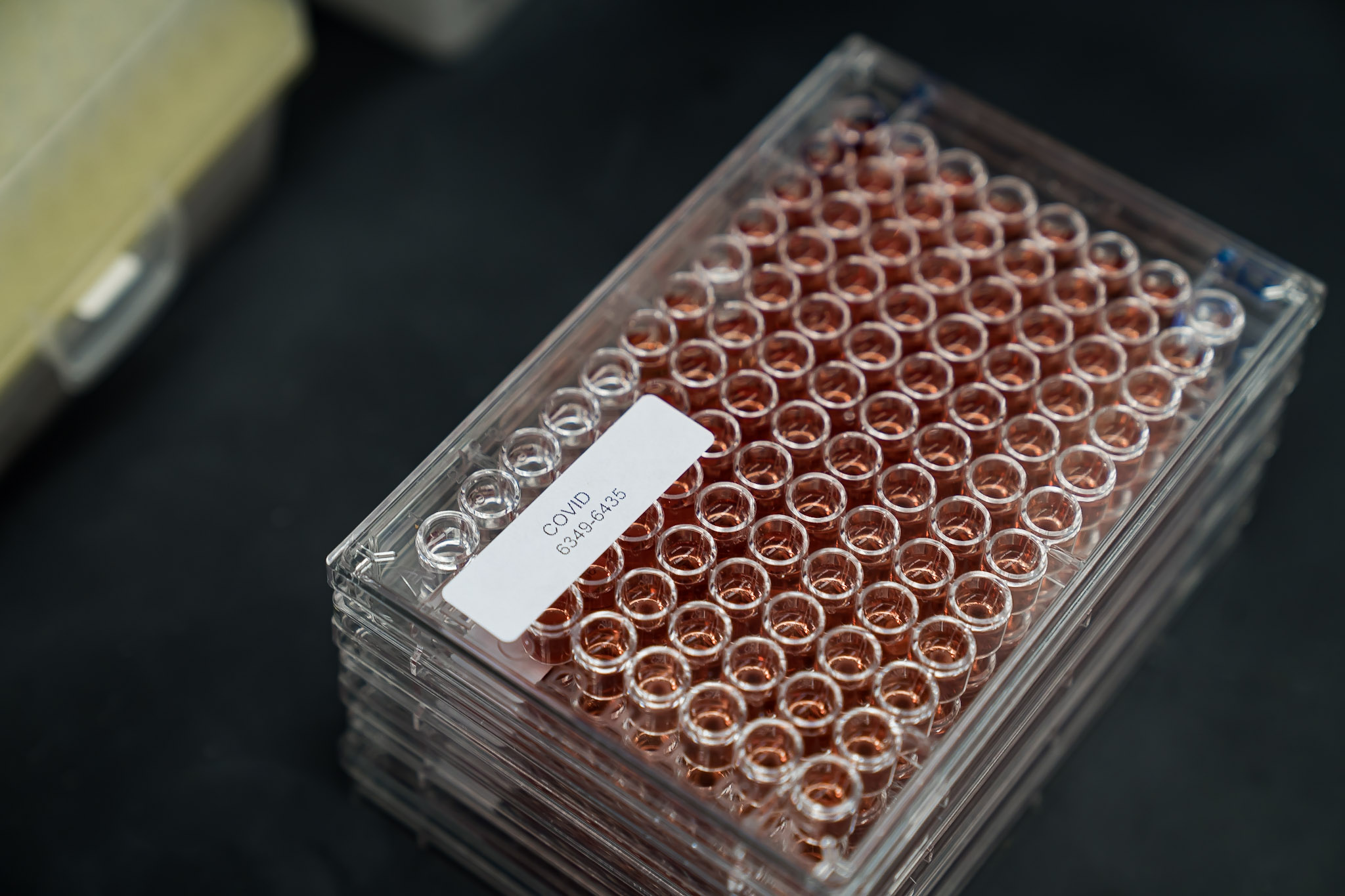 Even as the initial emergency response wanes, continuing the mission is vital as change is a constant in the world of infectious diseases. Viruses themselves and the vaccines and treatments that fight them impact the human immune system. Therefore, the assays to characterize and measure the immune response will need to be fine-tuned as well. Luckily, we're all up to the challenge. By merging method development experience, capacity for high-throughput testing and robust academic research expertise in antigen-antibody interactions and their impact on immunity, Wadsworth Center is unique in its ability to connect these worlds to directly impact the public's health. And the flexibility of the assays that have been developed mean we are poised to respond to not only future variants of SARS-CoV-2, but any newly emerging pathogen. And it all starts with a single drop of blood.